This is a sample of Baurspotting Gear that Baurspotting will have available very soon: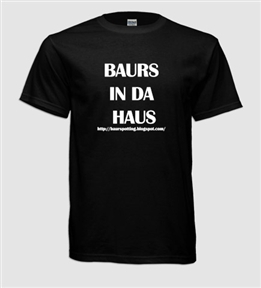 Front
This is one example of the t-shirt front, which you may have already seen on my Facebook page. We will have a selection of three other fronts available.
E21 TC1 Reverse
This is an example of the reverse for the E21 Top Cabriolet (TC1). We will have a similar image of the 2002 Cabrio Targa, and the E30 Top Cabriolet (TC2) also available.
And.... we also have a couple of great special surprise selections for both the front and the reverse, all Baur related!
We hope to have them at Vintage at Saratoga on October 12, 2013, if all goes according to plan.
Baurspotting Gear is coming soon to Baurspotting!
Stay tuned!