I found this tonight on Jeroen's great E21 site:
"Lumma convertible Brochure from
BMWE21.net – Jeroen's BMW E21 Network
Managed to lay my hands on a rare brochure on the E21 conversions from
Lumma
Cabriotechnik & Design. Horst Lumma started this business in 1987 in Winterlingen, just north of the Bodensee in the south of Germany. This is where they used to build their convertible and pick up conversions and where they still run a tuning business: http://www.lumma-tuning.de"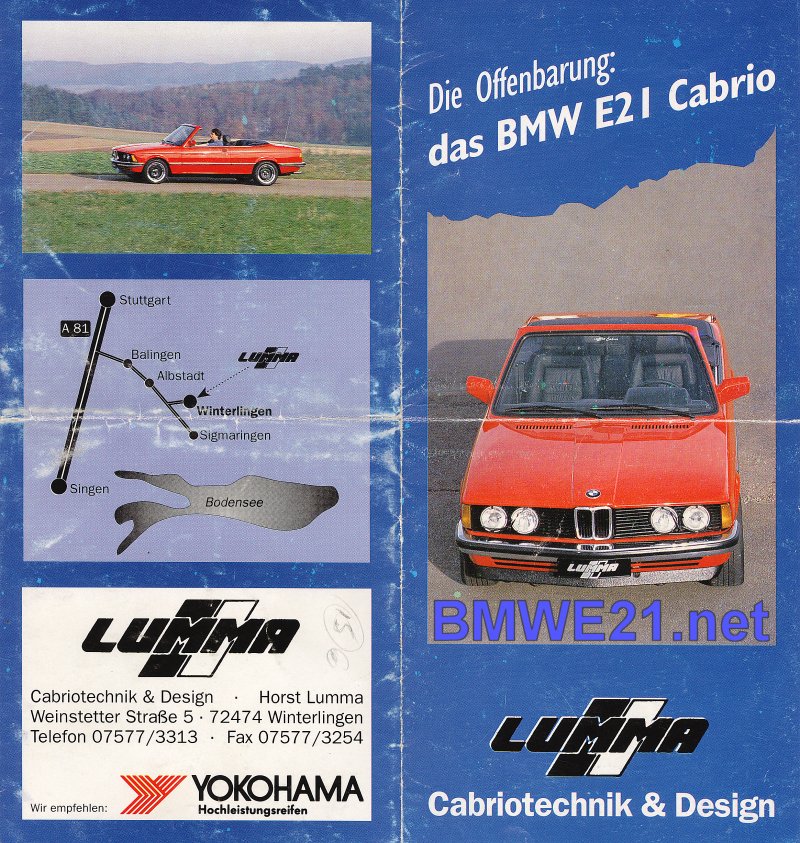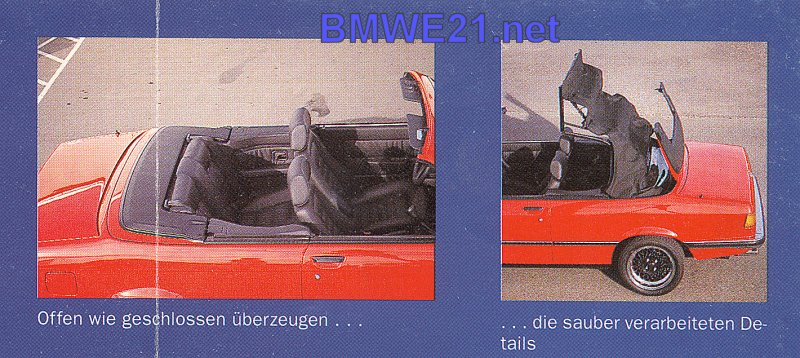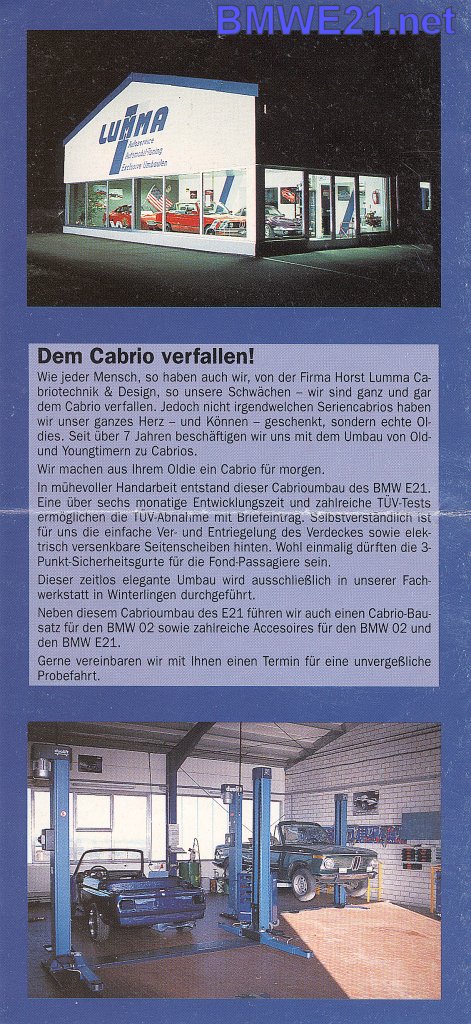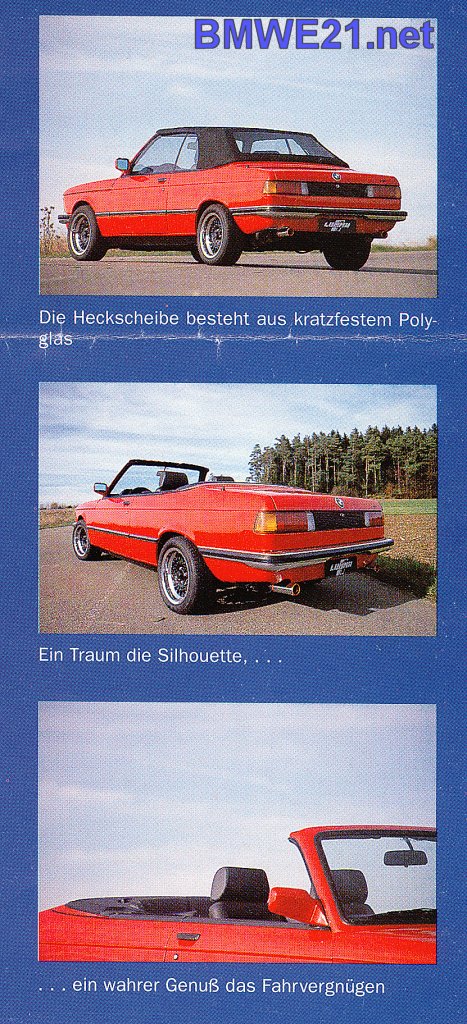 http://www.bmwe21.net/?page_id=144